Show
23+
sites like

FeetRecords

:
FeetRecords
Feet Records! Guys are into feet! Deal with it! Dudes dig feminine arches, nail polish, and toe wiggling. I don't know why and don't want to waste time searching the history of foot fetish online. Who the fuck cares about history anyways! If you want to look at feet pictures, buy videos, promote your feet, or any other feet-related shit, you should visit feetrecords.com. Let me tell you what to expect from this joint. You'll like it!
Foot fetish content since 2018
Good old 2018! I wasn't bothered by the quarantine. I didn't need to wear a mask to go buy a beer. The year I spent wanking off to that Angela White's, I am Angela porn and admired her big ass. What a year! That is when feetrecords.com realized that the foot fetish community needed a push and began gathering foot models, photographers, and similar content creators. I wasn't aware of this website back then, but today, I am gonna do this place some justice and write a thorough review.
Feetrecords.com offers exclusive fetish content and publishes a magazine once a year. Their website is responsive, neatly sectioned out, and claims to be 100% free for everyone who would like to make some money selling fetish content. Some of the categories are videos, photos, shop, free stuff, blog, and buy custom stuff. Before I dig any deeper, let me tell you that feetrecords.com has an official page on all social media platforms, which is a big deal for everyone who is thinking about becoming a foot model. Let me explain why!
Content creators from all around the world
Yeah, feetrecords.com accepts all talented people despite their location. Creating a profile on this page is free. This joint is ready to give that necessary push to both amateur and semi-professional content creators, but having a decent camera is a must. Once you are done setting up your profile, feetrecords.com will publish it on their website and advertise your work for free. Needless to say that this platform will connect you with a shitload of feet fetishists who might be willing to pay to enjoy your work.
If you are a newbie, you should consider offering your content for free at first. If you are a consumer of foot content, you should jerk off to free photos until the creator of your liking becomes aware of her talent and starts asking for a payment! All content creators, especially the ones who want to make a living from selling feet pictures, need a profile on social media platforms. I mean, how the fuck you'll be reaching your future customers if you don't have a profile on Facebook, for example?! Feetrecords.com links your profile page on their platforms with all of your other channels, leading your fans to you.
Buy picture galleries
Enough about content creators! Let's see what a horny fetishist can find on this page! Does any of the content have a boner potential? At the time of this review, feetrecords.com counted a total of 53 picture sets. Well, that is not a lot considering the fact that this joint has been around for four years! If you would like to buy a set, you can sort the galleries by the most popular, latest, and average rating criteria. On the right side of the stash, you will find categories like bundles, foot fetish magazines, and brands like nylon feet fetish and condom feet challenge.
The prices range from $3 to $15 dollars (this set was $30 but now is on a 50% discount). The cheapest gallery I saw counted 9 HD photos and had an informative list of tags. The most expensive set counted 73 photos. Before you make the purchase, you will get the info about the gallery size, the number of images, the model's name, and picture size, and get to see the categories and tags. Once you hit Add to cart, you will get the chance to activate a coupon, if you have any, and enter billing data like your name and email address. You can make the payment via a credit card or PayPal.
What about the videos?
What about them? Feetrecords.com has obviously forgotten about this section and managed to offer only two clips to horny foot lovers! Fucked up! Both videos are $5 and about 5 minutes long. There is this chick that walks around and shows her perfect soles in high heel shoes, and another one that does the same thing. I expected to see more videos and some diversity, despite the fact that the whole website is about feet. What happened with foot massages and toe sucking?
The good thing is that you get to see a free preview of videos and galleries on YouTube, which sends a clear signal that feetrecords.com is not about ripping people off! The crew behind feetrecords.com offers all sorts of info to all visitors, avoiding unpleasant surprises. Another stuff that you can buy in the feetrecords.com shop is magazines that are focused on the feet fetish. Since these are annual publications, the website offers four for now. The prices range from $5 to $15. The magazines are jam-packed with hot feet photos, articles on the fetish, and exclusive interviews.
All kinds of content creators, models and photographers
The first thing that I noticed upon loading the Fotomodels section is the absence of C in the world ExClusive! I mean, you have to be a real prick to misspell a subsection's name and keep writing the same shitty word over and over again! At the time of this review, feetrecords.com counted a total of three exclusive models. Although I expected to see more, I have to admit that feetrecords.com did a decent job for every exClusive model. Namely, every chick got her bio, a small article telling everything about her fetishes and inclinations, and a bunch of links leading to her social media pages.
Basically, featured models are chicks who already have some experience in the field but are searching for ways to get more famous. Feetrecords.com allows them to offer their content to feet lovers. If you are interested in a certain featured model, you can check their profile out and follow the links to find the content that the model posted on other platforms and pages. Photographers are also welcome to join feetrecords.com and earn a couple of bucks doing what they do best.
Other cool things about feetrecords.com
I guess you could read a blog, waiting for your cock to get hard again after a wank off session. You could also take a look inside the free stuff section and admire the beauty of soles in a couple of free picture sets. The pics can be downloaded and are of decent size. Then again, I expected more in terms of the collection size. I guess that you could pay to get custom content, where you need to send detailed instructions on what you would like to get, make the payment and wait for the download link. Custom content is usually more expensive than standard stuff, but it might be a great solution for pervy fuckers.
Another way to earn money on feetrecords.com is to promote their content as an affiliate. You sign up for free, get promo tools with a unique link, and put these promo tools on your page. Every time you attract a new client for feetrecords.com, you get a %25 cut of everything this new client spends on feetrecords.com. You will find more details about the whole affiliate order in the Webmasters section. You can also see the types of banners that you'll need to put on your page and decide beforehand if this is something that you would want to promote on your website or a social media account.
The final word
I liked the website's design, hot photos in HD, and the free stuff section. On the other hand, I hope that more models are gonna join feetrecords.com, thus infusing more diversity into this place and adding more content. Basically, you can explore this page through and through in a couple of minutes, which is a shame since a foot fetish is one of the most popular fetishes on the planet. C'mon, feetrecords.com, you can do better than this! Your magazines are fucking hot! I know you have the potential! All you need to do is lift your lazy ass and get more models! As for you, my dear fetishists, fap at will! Adios!
HD galleries packed with hot feet pictures
Create your profile and promote your content for free
Read blogs, buy videos or join an affiliate program
Not a lot of content
Exclusive content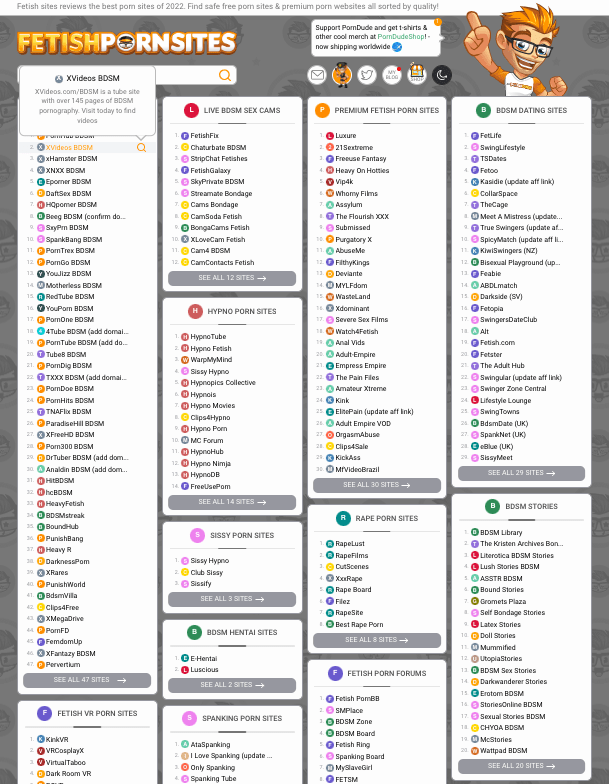 23+ Premium Feet Porn Sites LIKE FeetRecords